REDUCE TRAINING TIME BY UP TO 30%!
The Training Management module provides you with a complete training system.
You can easily keep track of document training, as well as other custom training, with Quality Link's training management module. You can set your own training requirements – by department, by employee, or both. You can even schedule all of your training in advance, and have Quality Link notify you when it's due. This assures consistency of operation, while eliminating the manual paperwork usually involved with training.
By helping you manage all of your training requirements in a user-friendly environment, this module can reduce employee training time by 30 percent. To facilitate easier training, you can create recurring training sessions, with built in alerts. You'll keep on top of everything with the ability to review all of your employees' training history, and attach files to the training record itself.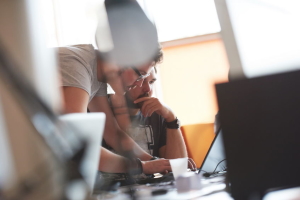 TRAINING RECORDS
A Complete Training solution that integrates with your document management system
Employee Requirements
Job Title Requirements
Departmental Requirements
Document Requirements
Recurring Training Schedules
Outstanding Requirements

TRUST

QUALITY LINK
The trial version of Quality Link is a fully functional copy, complete with a sample quality system and tutorial. Customized private DEMO is with a live person, one-one-one. Schedule your FREE DEMO today!